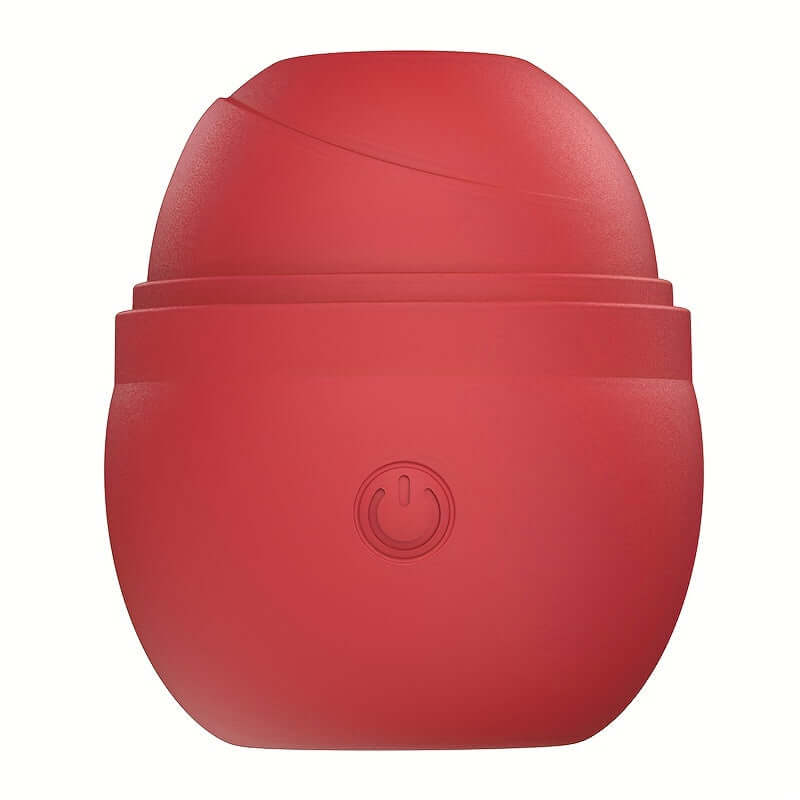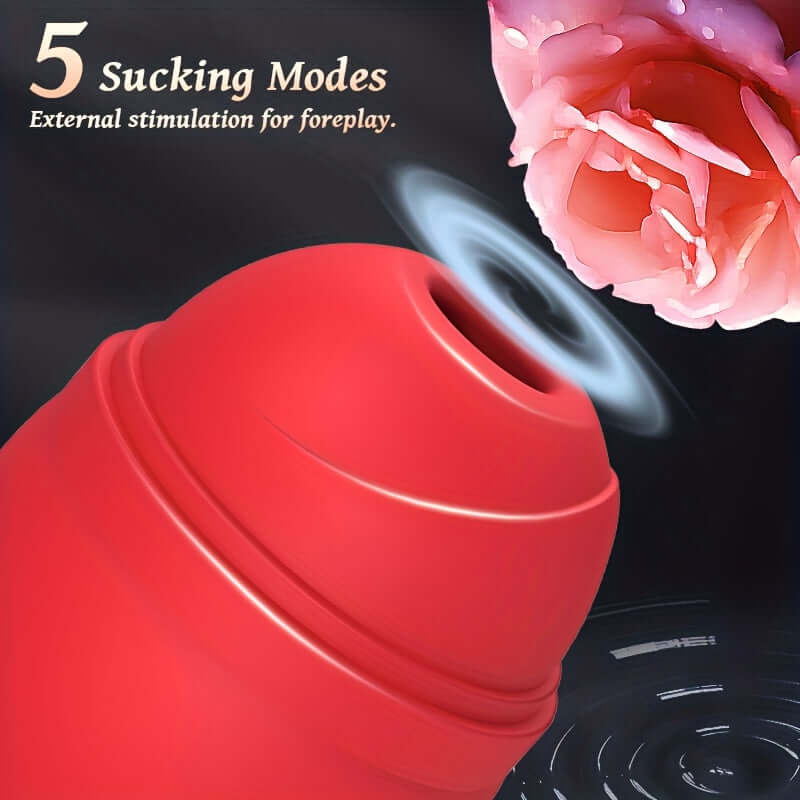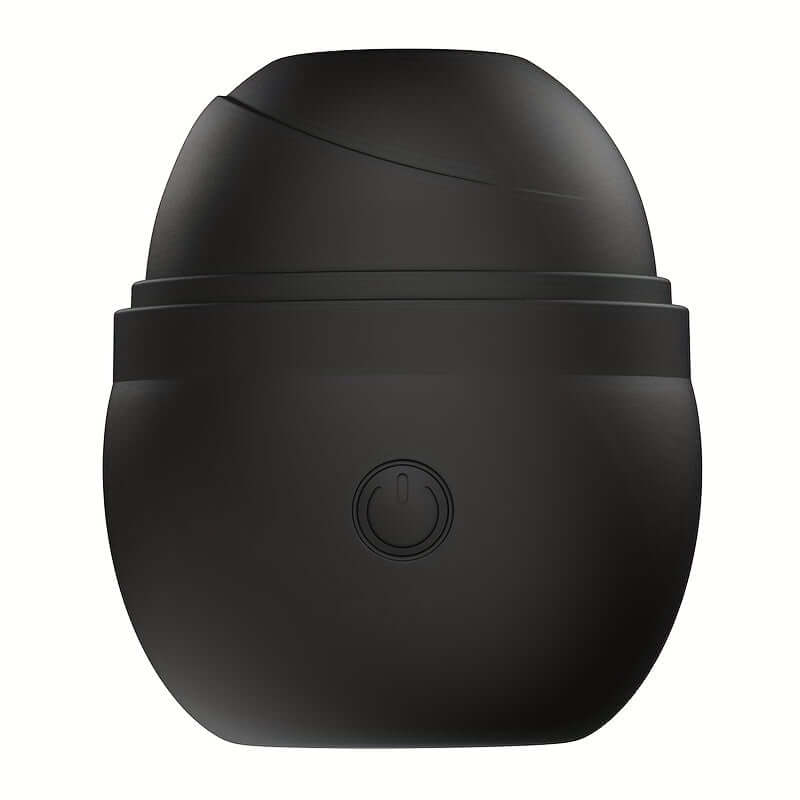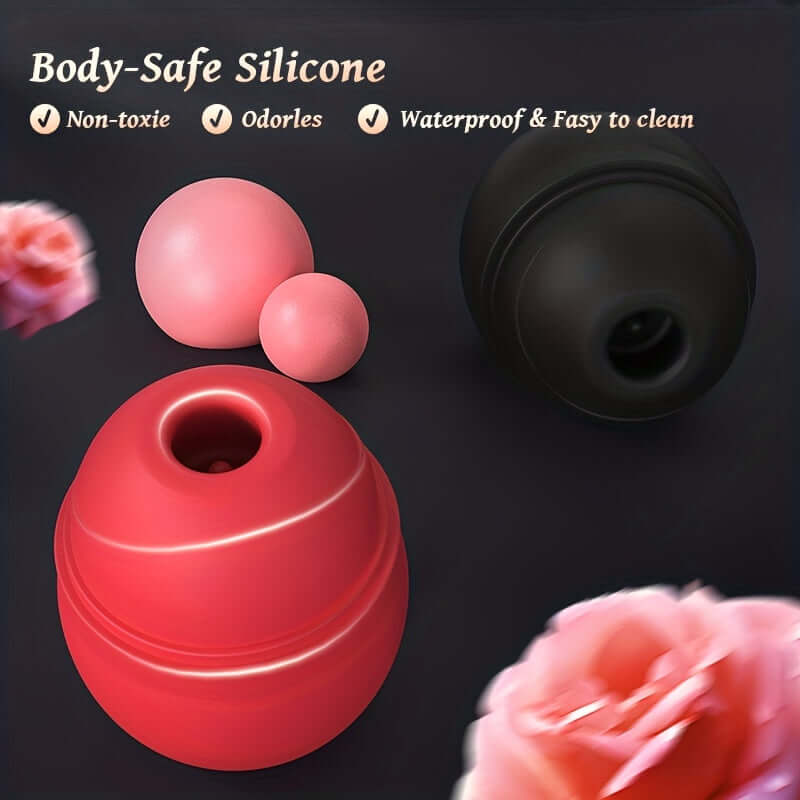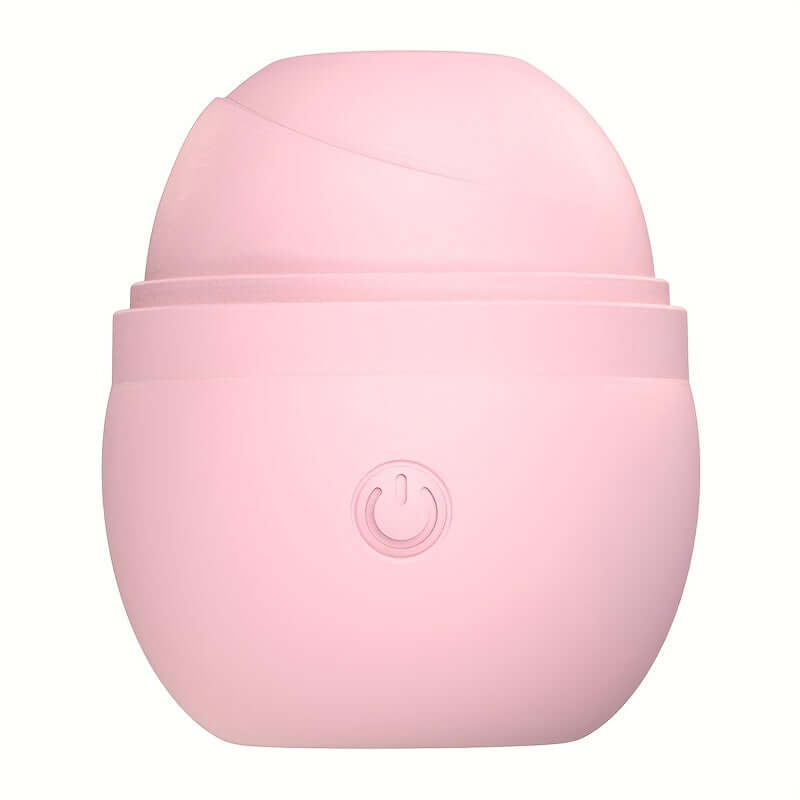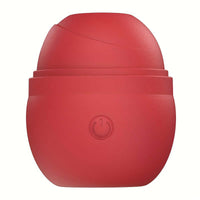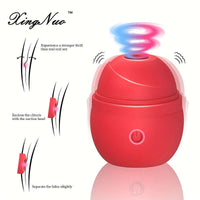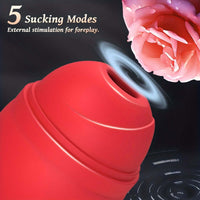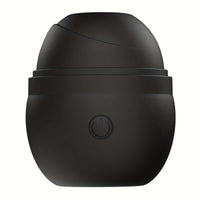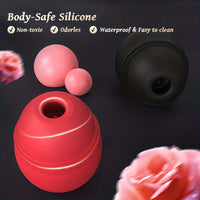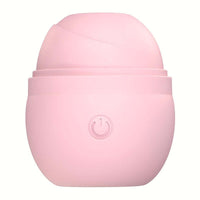 Sex Toy Rose Vibrator - Non toxic odorless Waterproof & Easy to clean
Description
Indulge in a haven of delicate sensations with the exquisite Sex Toy Rose. Elegantly crafted to mimic the tender caress of oral stimulation, this little gem is more than ready to transport you to a paradise of pleasure. With its gentle yet potent suction head, it lovingly encases the clitoris, beckoning a dance of ecstasy. A soft parting of the labia unveils the gateway to an enthralling journey of intimate discoveries.
The Sex Toy Rose is an epitome of delicate dimensions with a size of 2.5in x 2.18in x 2.18in, a perfect companion for your exploratory desires. Its multi-sucking stimulation is a sweet serenade to your senses, offering a crescendo of pleasure that blossoms through every caress.
With 5 enchanting sucking vibration modes, each whisper of this body-safe silicone wonder is a melodious tune to the symphony of your desires. Its non-toxic, odorless nature is a tender assurance of safe voyages into the realms of ecstasy. And worry not about the earthly ties, for the Sex Toy Rose is waterproof and a breeze to clean, ready to accompany you in both aquatic adventures and terrestrial delights.
Your quest for heightened arousal is elegantly catered to, with every touch of the Sex Toy Rose being a tender invite to a garden of earthly delights. Its enticing blend of playfulness and sophistication makes it an enchanting companion for those desiring a touch of the extraordinary. The Sex Toy Rose isn't merely a toy, but a key to unlocking a treasure trove of sensual explorations. In its company, every moment is a beautiful promise of pleasure, sensation, and excitement. The journey to an enriched intimate experience has never been so elegantly inviting.
Key Features
Enhanced Pleasure: Offers a transcendent experience surpassing the thrill of real oral stimulation, providing an escalated level of pleasure and arousal.

Clitoral Embrace: The tender suction head lovingly encases the clitoris, gently coaxing the labia to unveil a realm of exquisite sensations.

Perfect Dimensions: With a size of 2.5in x 2.18in x 2.18in, it's a discreet yet potent companion for intimate explorations.

Multi-Sucking Stimulation: Delivers a harmonious blend of various sucking stimulations, promising a crescendo of pleasure with every touch.

Five Sucking Vibration Modes: A spectrum of five tantalizing vibration modes to explore, each promising a unique journey towards ecstatic fulfillment.

Body-Safe Silicone: Crafted from non-toxic, odorless, body-safe silicone ensuring a safe and enjoyable experience.

Waterproof Design: Its waterproof nature invites aquatic adventures, enhancing the versatility of your intimate escapades.

Easy to Clean: The ease of cleaning ensures hygiene while also making it a convenient choice for regular use.

Mature and Playful Aesthetics: Its rose-inspired design coupled with a playful yet professional approach makes it a desirable accessory for enhancing intimate moments.

Engaging Experience: Invites a fun, sensual exploration without being intimidating, making it a suitable choice for individuals or couples looking to enhance their intimacy.
1. How much does shipping cost?

You can enjoy free shipping on orders over US$69. Otherwise, it costs US$3.5.

If you order items in clearances or free items, you will be charged for shipping fee separately.

If you need express shipping, you could choose it at checkout, which costs US$25 (not available at the moment).

PS. We have free shipping site-wide promotions during sale season. Stay tuned!



2. Will I have to pay taxes?

Each country has its own customs rules and policies. Please contact local customs for more information. If, in rare cases, import duties or taxes are charged, the customer is responsible for paying them.



3. How long will it take for my order to arrive?

Total delivery time = processing time + shipping time

(not including customs delays, weekends, holidays and any unforeseen circumstances)

Processing Time: 1-2 business days

Standard Shipping Time: 6-9 business days

PS. For orders to South America and the Russian Federation, shipping may take more than 1 month due to transport and customs issues.


4. How can I track my order?

Once your order is shipped, we will send you an email with the corresponding information. After that you will be able to track your order at https://www.17track.net/en. Please allow 1-2 business days for tracking information to be available.



5. What if the package doesn't arrive?

If you don't get your package 60 days after it was shipped, please contact us at support@rosezoe.com. We'll either resent a new one to you or give you a full refund.



7. Can I cancel or change my order?

If you would like to cancel or make changes to your order, please contact us within 24 hours after you made the order. No cancellation or changes could be applied to the order once it goes into preparation for delivery.
The surface of all rose toys is made of safe silicone
Interior contains ABS plastic