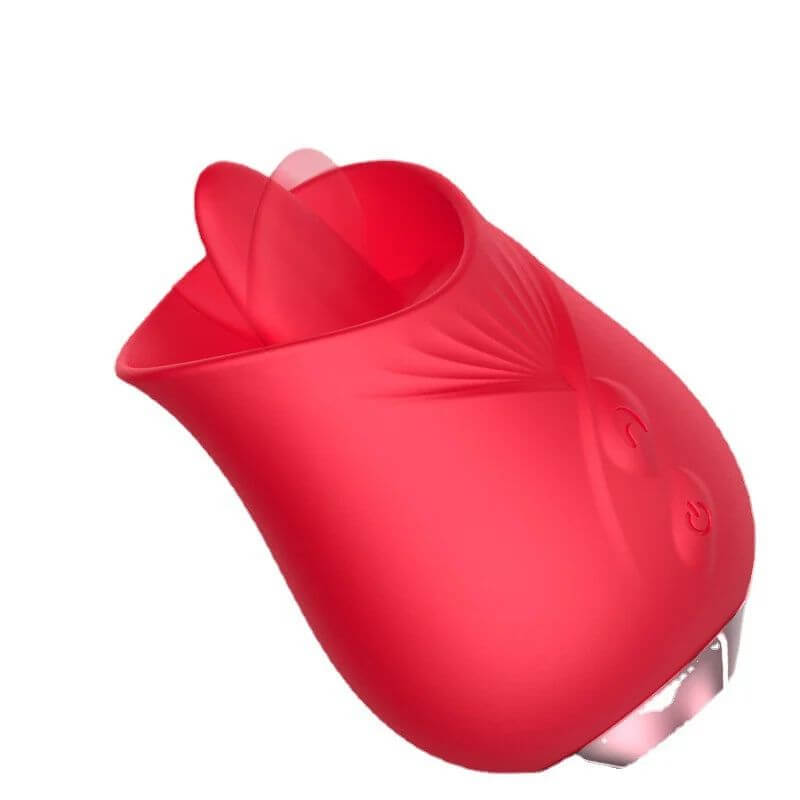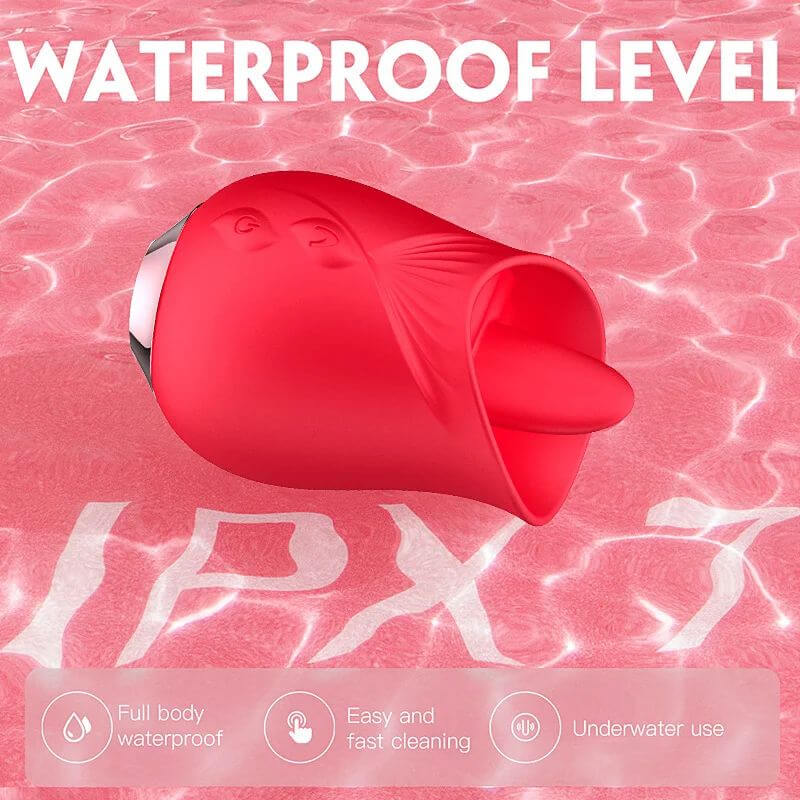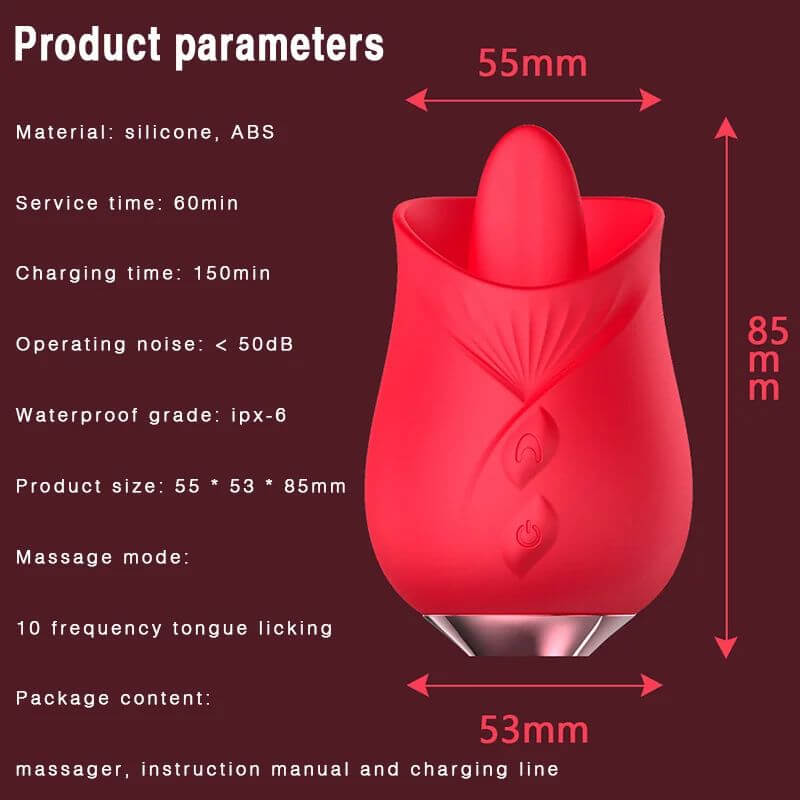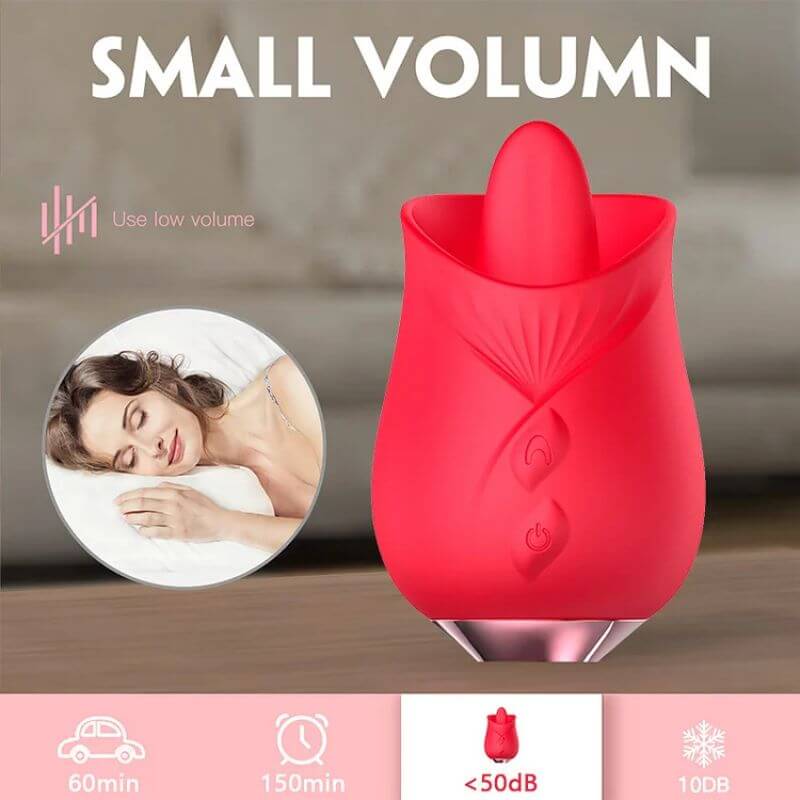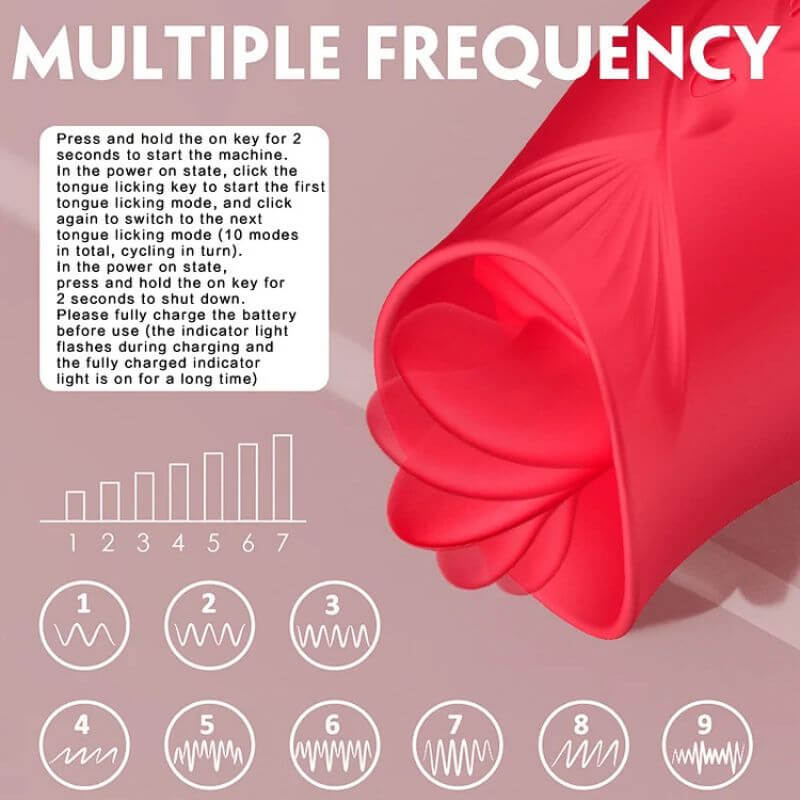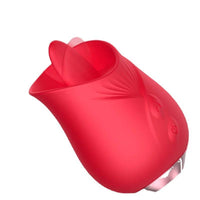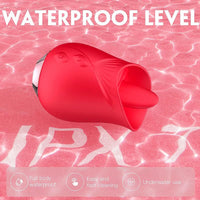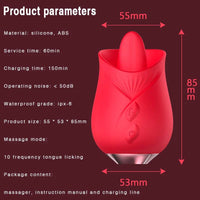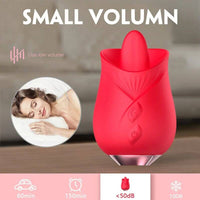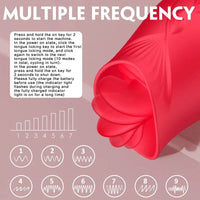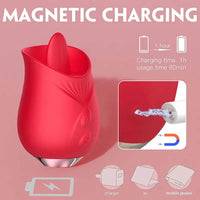 Rose Tongue | 10 Frequency Tongue Licking
Description:
Material: silicone, ABS
service time: 60min
Charging time: 150min
operating noise: 50dB
Waterproof grade: ipx6
Product size: 55* 53* 85mm
Massage mode: 10 frequency tongue licking
Package content:
massager, instruction manual, and charger
How to use rose tongue
Press and hold the on key for 2 seconds to start the machine.ln the power-on state, click the tongue-licking key to start the first tongue-licking mode and click again to switch to the next
tongue-licking mode (10 modes in total, cycling in turn).
Press and hold the on key for 2 seconds to shut down.
Please fully charge the battery before use (the indicator light flashes during charging and the fully charged indicator light is on for a long time)
1. How much does shipping cost?

You can enjoy free shipping on orders over US$69. Otherwise, it costs US$3.5.

If you order items in clearances or free items, you will be charged for shipping fee separately.

If you need express shipping, you could choose it at checkout, which costs US$25 (not available at the moment).

PS. We have free shipping site-wide promotions during sale season. Stay tuned!



2. Will I have to pay taxes?

Each country has its own customs rules and policies. Please contact local customs for more information. If, in rare cases, import duties or taxes are charged, the customer is responsible for paying them.



3. How long will it take for my order to arrive?

Total delivery time = processing time + shipping time

(not including customs delays, weekends, holidays and any unforeseen circumstances)

Processing Time: 1-2 business days

Standard Shipping Time: 6-9 business days

PS. For orders to South America and the Russian Federation, shipping may take more than 1 month due to transport and customs issues.


4. How can I track my order?

Once your order is shipped, we will send you an email with the corresponding information. After that you will be able to track your order at https://www.17track.net/en. Please allow 1-2 business days for tracking information to be available.



5. What if the package doesn't arrive?

If you don't get your package 60 days after it was shipped, please contact us at support@rosezoe.com. We'll either resent a new one to you or give you a full refund.



7. Can I cancel or change my order?

If you would like to cancel or make changes to your order, please contact us within 24 hours after you made the order. No cancellation or changes could be applied to the order once it goes into preparation for delivery.
The surface of all rose toys is made of safe silicone
Interior contains ABS plastic